Veterans 1st Staff and Joseph Project Staff and Participants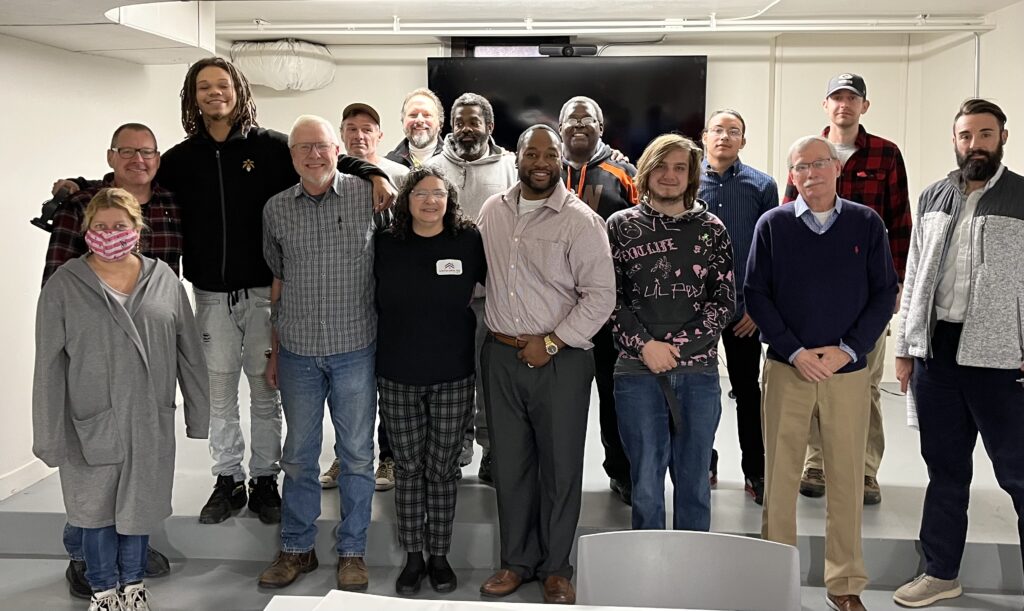 The Veterans 1st staff and Joseph Project formed a partnership Micah Center last week with Pat Gorski and Eugene Smalls. They observed how the Team of the Joseph Project staff help participants learn how to update their resumes, practice interviewing and communications skills in 4 days and the 5th day is actual interviews with local manufacturing companies with placement on day 6. Several of their participants are able to obtain high paying jobs for many years and are successful thanks to their efforts and the help of the Joseph Project Staff.
Our staff at Veterans 1st would will be partnering with the Joseph Project for our veteran residents who my have some legal challenges in their past and would like to overcome them to obtain a good paying job and start saving money to own their own affordable tiny home in our Veterans Village.
More information about the Joseph Project at the Micah Center can be found at the following link: https://stjohnsgreenbay.org/services/the-joseph-project/
Our website Welcome Page can be found at the following link: https://veterans1stnew.com/