Veterans 1st in Press Gazette article
November 18, 2022
Despite impact, many veterans still lack basics
Nonetheless, there are veterans who are struggling just to maintain a consistent source of food, safety and shelter.
As of August, there were over 70 veterans in shelters in 2022 in Brown County, said Gail Nohr, secretary of the Veterans 1st NEW. The nonprofit aims to provide a safe, supportive veteran community of tiny homes for local veterans in need of transitional and affordable housing.
With Kim Nohr, her husband and president of the nonprofit, they plan to build a village of 19 small homes that could offer housing to veterans. The organization is working with the city to determine where this village will be placed.
Even though homelessness in Wisconsin has been trending down from 2009 when it peaked at 11.6 per 10,000 people, according to reports by the National Alliance to End Homelessness, each homeless person costs taxpayers around $36,000 a year. Gail Nohr, a veteran herself, says her nonprofit could help reduce that cost by 50%.
"We've got to offer them services; we've got to do more than the status quo," she said.
Veterans 1st NEW drew inspiration from the James A. Peterson Veteran Village in Racine, but Nohr said she hopes her nonprofit can offer even more services. It's her vision and mission to rehabilitate veterans and offer them a way out from the mental health issues and economic problems they might be facing.
"We want to offer safe housing first and then work on substance abuse and mental health," she said, :"because when you are homeless you can't concentrate on those things."
The nonprofit could house nine homeless veterans per 12 to 24 months with services that could help them become better equipped to live on their own. It will also offer affordable tiny homes to 16 veterans for as long as needed.
Some services the organization is looking to offer are mental health, substance abuse as well as dog and horse therapy, career training, job placement, financial literacy, spiritual support, woodworking classes, fishing trips and gardening.
Once the facility is up and running, Kim Nohr said it will generate 75% of revenues from the rent and 25% from grants. They expect to lower the costs of construction with different partnerships and receive donations from local unions and companies like Home Depot.
The Veteran 1st village would be the first project in Brown County, he said, but he hopes it won't be the last.
Ariel Perez is a business reporter for the Green Bay Press-Gazette.
Gail Nohr and a veteran she helped to overcome some challenges in looking for housing and employment.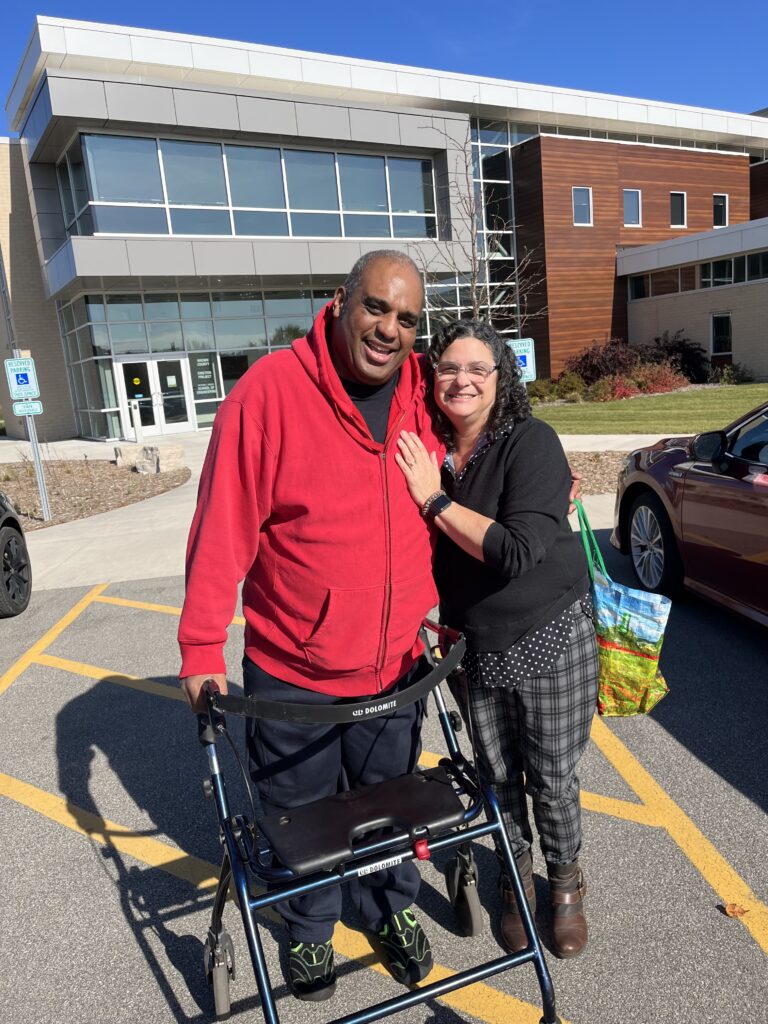 Unmute