Rolling Thunder Chapter 3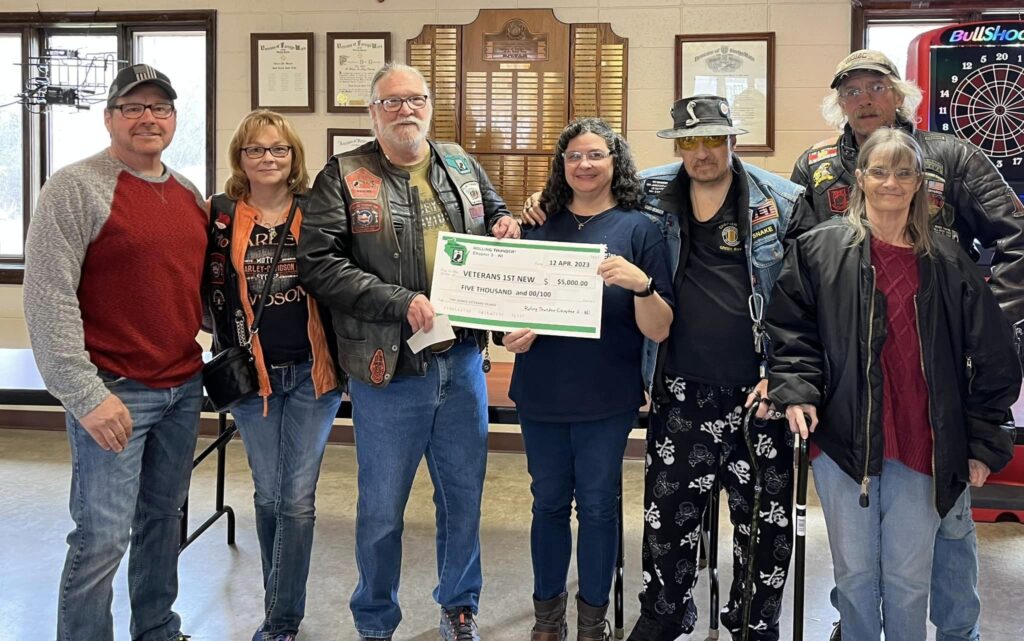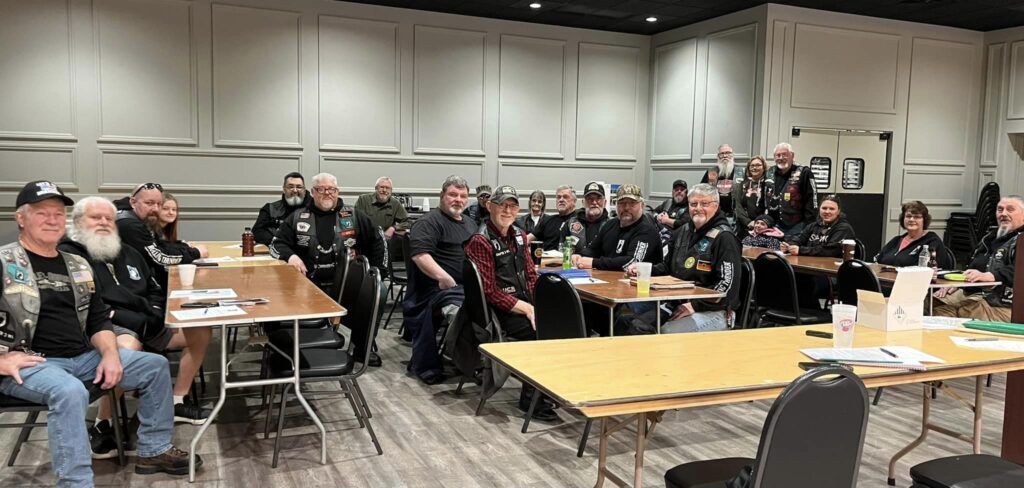 Mission Rolling Thunder
Rolling Thunder Chapter 3 has graciously donated funds to support Veterans 1st of NEW Tiny Homes Veterans Village to start building our homes and helping area veterans obtain safe, supportive housing, employment, and basic needs that they may need to become self-sufficient. All the monies donated will go directly to house our veteran residents.
Rolling Thunder Chapter 3 reminds people: WE ARE NOT A MOTORCYCLE CLUB
You do not need to own or ride a motorcycle to be a member of Rolling Thunder. Members must only have the desire and willingness to be an advocate for our troops, veterans and POW / MIA's. All Members of this organization must be willing to help fight the prisoner of war missing in action issue, which still exists. To help protect future veterans from becoming POW-MIA's and to help veterans in need from all wars and keep their membership in good standing. Every member must abide by the constitution and by-laws of Rolling Thunder®, Inc. More information can be found at their website: http://www.rollingthunderchapter3wi.com/home.html
​MISSION STATEMENT: The major function of Rolling Thunder®, Inc. is to publicize the POW-MIA issue: To educate the public that many American Prisoners of War were left behind after all previous wars and to help correct the past and to protect the future Veterans from being left behind should they become Prisoners Of War-Missing In Action. We are committed to helping American Veterans from all wars. Rolling Thunder®, Inc. is a non-profit organization and everyone donates his or her time because they believe in the POW/MIA Issue that we are working on.
Remember: Dying for your country is not the worst that can happen….BEING FORGOTTEN IS!
History of Chapter 3
We interviewed member Snake (Duane Pierce) about how the Rolling Thunder Chapter 3 group got started. He stated that he is one of the two remaining original members of Chapter 3 and that Chapter 3 is the largest chapter in the state of Wisconsin. Chapter 3 members must attend at least 3 meetings and participate in 3 events per year to keep their patch. If they leave the group, they must send their patches back to the national.
Rolling Thunder Chapter 3 started in 2004 with President Wizard and Snake was the Vice President. Before they started the group, the Portage Chapter 1 meeting members were coming to Green Bay and encouraged some of the people at the meeting to form their own group here so they did.
They have several events throughout the year. They have the Michael Edwards Memorial Ride that would normally go to King Veterans Home Community for a donation presentation. Another event that Chapter 3 sponsors is the Nicole Frye Memorial Ride in honor of Nicole who would have been married to member Bob's nephew if she had not died in her service to our country. The proceeds of this ride go to benefit the Lena High School Band and needy veterans and their families. They also do other events throughout the year and have started a meat raffle to raise funds for veterans in need.
Snake is also a member of our Advisory Board on the Outreach Committee and brings awareness about Veterans 1st Tiny Homes to members of the veterans' community and Brown County citizens who may be interested in helping our cause. We appreciate you Snake, President Rick Williams, and the Rolling Thunder Chapter 3 members for helping us save veterans' lives and give them safe, supportive housing in a village with their brothers and sisters.
See our Blog for recent articles about Veterans 1st: https://veterans1stnew.com/blog/